Everyone understands they need to take care of their teeth and maintain good oral health. This means visiting the dentist at least twice per year for manual teeth cleaning on top of the regular brushing and flossing done at home. At the same time, we also understand that you might have acute concerns that arise from time to time. At Splendid Dental Atascocita, we are here to help you address all of your concerns. These might even include impacted teeth. Learn more about dental impactions and how we can help you with impacted teeth removal below.
An Overview of Impacted Teeth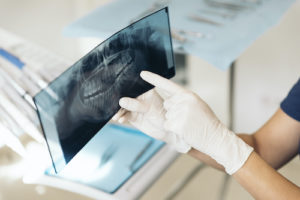 First, everyone needs to understand what is meant by dental impaction. When you are a child, your teeth gradually grow beneath the gums' top until they erupt through the surface. Sometimes, this might not always happen. In some situations, teeth that are still beneath the top of the gum line could become impacted in the soft tissue without erupting through the surface. This is the definition of impacted teeth.
This dental issue can present itself in a variety of ways. In some cases, people might not have any symptoms at all. In other cases, the symptoms can be quite severe. Some of the most common symptoms include:
Redness and swelling that develops around the impaction site beneath the surface of the gum tissue
Pain and tenderness of the jaw and gums
Headaches, jaw aches, and issues opening the mouth
Anyone with these symptoms has to make sure they visit a trained oral health professional at Splendid Dental Atascocita as quickly as possible.
Impacted Wisdom Teeth Are Common
Even though impacted teeth can develop anywhere in the mouth, the most common location involves impacted wisdom teeth. According to one dental journal, close to five million people suffer from impacted wisdom teeth every year. Usually, wisdom teeth develop during the elementary school years. During this time, they tend not to cause any problems. Then, by the time people reach adolescence or early adulthood, wisdom teeth can lead to some painful symptoms. As a result, this is the most common type of impacted teeth removal. Everyone needs to understand the complications that might develop if impacted teeth are not removed quickly.
Possible Tooth Impaction Complications
Everyone needs to rely on a trained oral health professional's experience in tooth impaction concerns. Some of the complications that might develop include:
The development of a sour or bad taste when biting down.
Halitosis, which is the medical term for bad breath.
A cyst could develop underneath the gum tissue.
Cavities might become more common because people have trouble brushing and flossing with impacted teeth.
The alignment of the other teeth might also be thrown off.
A Splendid Dental Atascocita dentist might order an imaging study to confirm the presence of dental impaction. After this, the treatment plan will be discussed. In some cases, if you do not have any symptoms from tooth impaction, then they might not have to be removed. In other cases, oral surgery might be required to remove these teeth before the problems get worse. That is where we can help you.
Trust Splendid Dental Atascocita for Teeth Impaction Needs
If you suffer from teeth impaction, you need to rely on trained oral health professionals to help you with this process. At Splendid Dental Atascocita, we strive to be your one-stop-shop for all of your oral health concerns. We have a variety of locations and even provide emergency services to our patients. We would be happy to do the same for you and your family as well. To make an appointment with our team, please contact us today at 713-244-7790 to speak with our staff.