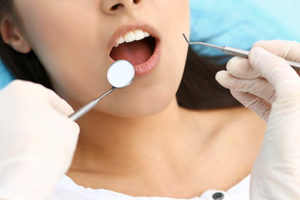 Preventative dentistry provides one of the best tools available for protecting your dental health for years to come. When you utilize our preventative dentistry services, you gain the best level of protection possible for your teeth. Yet, routine care is important. For all of your preventative dental care needs, Splendid Dental Atascocita is your go-to provider. We're here to help you. Call 713-244-7790 to learn more.
What Can Preventative Dentistry Do for You?
There are many potential benefits that come from preventative dentistry services. Our team is happy to address these with you when you give us a call. Some of those benefits include:
Reduced needs for emergency dental services

Reduced risk of tooth decay

More chance you'll keep your natural teeth longer

Reducing the risk of pain from gum disease

More of an ability to maintain a beautiful smile

Reduced costs for extensive dental work down the road
When you come in for an appointment with our team, we'll discuss each of the options available to you for improving your smile. We'll then work closely with you to ensure the best preventative dental care available.
What Type of Preventive Dentistry Services Can You Expect?
There's no doubt that preventative dental care is important. When you come in for appointments with us, you'll be taking the first step. That is just coming in for routine tests and X-Rays. This alone can help to reduce your chances of more complicated concerns. We always recommend working closely with our professionals to tackle problems. Some of the ways we may do this include the following.
Dental sealants:

 If you are at a high risk for developing cavities or have had a root canal and filling before, sealants can be an outstanding investment. They work to cover the surface of the tooth, preventing bacteria from getting in and worsening the condition. They are available for children and adults.

Dental fluoride treatments:

 Preventing a breakdown of the enamel on your teeth is critical, but it's also very hard to do. Fluoride, a natural mineral, is one of the best ways to do that. If you are at risk for early tooth decay, we may recommend the use of fluoride treatments.

Deep cleanings: 

Some people may already have the start of gum disease. You may have tender or sensitive gums. If that's the case, deep cleaning of the teeth may be recommended. This can work to help remove plaque buildup and minimize the advancing of your condition to periodontal disease.
What's the right level of care for you? That depends greatly on the steps you take now. Our preventative dental care is effective when you pair it with good oral hygiene. Let our team offer insight into what you can expect.
What Type of Preventative Dental Care Can You Do at Home?
Aside from brushing your teeth after each meal and flossing twice a day, there are a few additional things you can do to improve your smile. For example, our preventive dentistry team may recommend the use of fluoride toothpaste. We may also recommend using a mouth rinse. Changing your diet to limit sugar intake and to improve nutritious food may also help you. These steps, along with preventative dentistry services we offer in Humble can provide you with all of the tools you need in order to thrive, including:
Keep Your Smile Healthy – Call Splendid Dental Atascocita
Investing in your smile is essential. Our team at Splendid Dental Atascocita provides comprehensive preventive dental care in Humble to meet each one of your needs. Our preventative dentistry team is available to help you minimize risks and improve your dental health. We encourage you to schedule an appointment for preventative dentistry services when you call 713-244-7790 today.