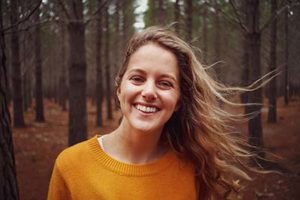 Do you feel self-conscious about your smile? If so, Splendid Dental Atascocita is here to help you restore your teeth and get your vibrant smile back. We offer standard cosmetic dentistry solutions, such as teeth whitening, lumineers, or crowns, to more extensive procedures, such as fillings or implants. No matter your dental situation, we can revive the look of your teeth.
We can meet with you to discuss your cosmetic needs, answer your questions, and go over your options. No matter what condition your teeth are in, there is a solution for you. Contact our team today to schedule cosmetic dentistry.
Splendid Dental Atascocita's Cosmetic Dentistry Services
A cosmetic dentist at Splendid Dental Atascocita can address your aesthetic concerns and transform your smile into something to be proud of. We can develop a comprehensive plan that gives you the results you're looking for.
Our cosmetic dentistry services include:
Teeth Whitening
A cosmetic dentist at Splendid Dental Atascocita can offer both in-office and take-home teeth whitening options. Our in-office procedure includes applying medical-grade hydrogen peroxide gel to your teeth and rinsing it off. The procedure usually takes one to two hours. Take-home solutions allow you to whiten your teeth at your convenience using trays or strips. Which is best for you? Talk to your Splendid Dental Atascocita dentistry specialist to find out.
Dental Bonding
If your tooth is cracked or chipped, dental bonding can cover these blemishes. We apply a tooth-colored resin to the affected areas of the tooth. We can complete the process in a single visit. With dental bonding, you have an affordable option for repairing fractures, decay, or other imperfections.
Dental Veneers
Splendid Dental Atascocita cosmetic dentistry can provide you with veneers, which are thin, tooth-colored shells that we attach to the front of your teeth. You can choose from porcelain or resin composite materials. Once we attach the resin, it stays on permanently. Veneers are another solution for treating chipped, broken, or heavily-stained teeth. They're also suitable for fixing teeth that are smaller than the surrounding teeth.
Braces (Orthodontics)
Splendid Dental Atascocita offers braces for both adults and children. Braces are a long-term solution as a part of cosmetic dentistry. Using an orthodontic procedure, we can correct problems in your teeth or jawbone. Braces are especially useful for children who have development issues as they grow into adolescence.
Benefits of Cosmetic Dentistry
At Splendid Dental Atascocita, our goal is to improve the look of your teeth and boost your self-image. Our clients have experienced the benefits of cosmetic dentistry, such as:
A more professional image
Greater self-confidence
Affordable, fast, and pain-free
A wide range of options to choose from
Improved oral hygiene and overall wellness
When your teeth look better, you feel better about yourself. You may also adopt good habits to take care of your veneers or dental bonding. Once you see the difference that teeth whitening can make, you will never want bad-looking teeth again.
In addition to cosmetic dentistry, we also recommend brushing your teeth twice daily, flossing, and using an antibacterial therapeutic mouthwash. Be sure to schedule an oral exam and teeth cleaning at least twice a year. This will ensure that your teeth stay in excellent condition and look great year after year.
Schedule Cosmetic Dentistry Today with Splendid Dental Atascocita
Which cosmetic dentistry option is right for you? We can help you choose. Splendid Dental offers an array of choices that are suited for your condition. To find out more about cosmetic dentistry at Splendid Dental Atascocita, call us at 713-244-7790. We can meet with you to answer your question and discuss the right procedure. We are here to help you with all of your dental needs.