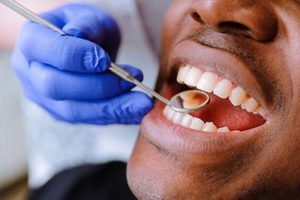 The first step in dental care is an oral exam, which includes teeth cleaning. Splendid Dental Atascocita offers complete teeth cleaning, which can remove the plaque buildup that harms your teeth and gums. Teeth cleaning and dental exams preserve the look and function of teeth from childhood into your adult years.
If you are looking for teeth cleaning, then contact Splendid Dental Atascocita today. We can meet with you to discuss your needs, answer your questions, and go over your dental care options. Schedule a free consultation with one of our dental specialists, and we can get you started with the right dental treatment.
Teeth Cleaning at Splendid Dental Atascocita
Our dental hygienists at Splendid Dental Atascocita can help you battle tooth decay or gum disease with teeth cleaning or other services, including:
Teeth scaling
Teeth polishing
Oral exams
Oral cancer screenings
Tooth decay exams
If you have dental implants, braces, veneers, dentures, or other oral devices, we also provide cleaning and checkups for past dental work. We assess your restorative devices to make sure they are in excellent working condition. We offer a wide range of teeth cleaning options to ensure you get the right care.
Deep Teeth Cleaning, Scaling, and Root Planing
Teeth cleaning also includes deep cleaning, where we scrub the area between the gums and teeth down to the root. This requires more extensive work and produces excellent results. If you have plaque or calcium buildup, deep cleaning can remove these harmful substances.
The deep cleaning process usually includes three primary steps:
Step 1: Teeth Scaling
We use manual or ultrasonic instruments to remove the plaque or tartar from the enamel. Teeth scaling usually occurs between the tip of the tooth to just beneath the gum line. It is important to remove these substances to prevent damage to the teeth and gums.
Step 2: Root Planing
Root planing is the same as teeth scaling. However, the difference is that we reach down to the root of the tooth to remove plaque or calculus buildup. The further down we go, the more we can remove. Root planing preserves your teeth even more by removing substances that are often missed in general teeth cleaning.
Step 3: Teeth Polishing
No teeth cleaning is complete without proper teeth polishing. Dental polishing removes surface stains and other substances. The result is cleaner and shinier teeth. We use a small, soft rubber cup and polishing paste to remove the stains. While teeth polishing does not produce the same results as teeth whitening, you will notice a difference in how clean your teeth are.
Teeth Cleaning: What Can You Expect?
The most common question we get is if teeth cleaning and dental exams are painful. The answer is yes, you will feel some pain or discomfort. If your gum tissue is sensitive or damaged, we may need to administer anesthesia to numb the area. If you continue to feel pain or sensitivity after leaving the dentist's office, you may want to use desensitizing toothpaste.
To prevent further sensitivity or pain, we recommend that you brush regularly, use dental floss, and rinse with an antibacterial mouthwash. Furthermore, you should schedule an oral exam and cleaning every six months. A teeth cleaning will prevent further buildup from occurring in your teeth and gums.
Schedule Teeth Cleaning Now at Splendid Dental Atascocita
With the right dental care, you will love how well your teeth look and perform throughout your lifetime. To schedule teeth cleaning, contact Splendid Dental Atascocita online or call us at 713-244-7790. We offer a free consultation with a dental hygienist during your first visit.