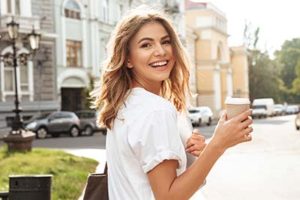 At Splendid Dental Atascocita, our goal is to provide innovative dentistry solutions for both adults and children. We combine advanced technology with modern techniques to give you the highest level of dental work available. General dentistry at Splendid Dental Atascocita includes preventative, restorative, and cosmetic procedures that enhance your smile.
If you are looking for a general dentist, then contact Splendid Dental Atascocita. We can meet with you to answer your questions, discuss your needs, and go over your options. We offer a free consultation with your first visit and can also provide comprehensive pediatric dentistry for your children.
Splendid Dental Atascocita's General Dentistry Services
Our Splendid Dental Atascocita general dentist provides customized services that cover a wide range of dental work. Some of our primary services include:
Cleaning and dental exams
Tooth-colored composite fillings
Root canals
Extractions
With a Splendid Dental Atascocita general dentist, you can receive the diagnosis, treatment, and assessment of all dental procedures for both new and recurring clients. We manage your overall needs, such as cleaning, gum care, education, and teeth restoration.
Customized General Dentistry at Splendid Dental Atascocita
We perform routine services that focus on preventative maintenance for your teeth. Our services prevent decay or disease from damaging your teeth and gums. However, we also provide restorative and cosmetic services as a part of general dentistry.
Some of our services include:
Preventative Dentistry
Splendid Dental Atascocita can provide preventative dentistry to keep your teeth healthy throughout your life. It includes regular oral exams and teeth cleaning every six months. We also offer diagnostic X-rays, oral cancer screenings, and tooth decay exams. If we have already performed dental work on your teeth or gums, we provide follow-up exams.
Restorative Dentistry
Splendid Dental Atascocita offers restorative dentistry to keep your mouth healthy and functional. Restorative procedures may include dental implants, dentures, fillings, bridges, or crowns. Dental work typically involves replacing a missing tooth or fixing a damaged tooth or gums. By restoring your teeth and gums, we can improve how your teeth look and perform every day.
Cosmetic Dentistry
We can enhance your smile using a variety of procedures such as teeth whitening, dental bonding, dental veneers, or braces. You may be seeking cosmetic dentistry if your teeth are discolored, missing, crooked, chipped, or broken. Our procedures are fast, painless, and affordable.
Splendid Dental Atascocita Oral Exams
We perform oral exams to identify problems that may develop in your oral cavity. We review your medical history and go over any possible conditions you have. We also perform a thorough exam to check for tooth decay, gum disease, or damaged areas.
If you have fillings, crowns, implants, or braces, we can provide a checkup to ensure they are still in good working condition. We also check to see if there are any signs of oral cancer or other serious conditions that could affect your overall health.
Splendid Dental Atascocita Pediatric Dentistry
As a part of general dentistry, we also offer pediatric dentistry for children from toddlers to adolescents. Our specialists have the training and experience necessary to provide dental care for your child, no matter the age. Services include routine checkups, teeth cleaning, and restorative care.
We also provide options for orthodontics. When the time comes that your child needs braces, we can custom fit them with a set of traditional metal or clear ceramic braces. With the right pediatric dental care, your child will enjoy healthy teeth into their adulthood.
Schedule a General Dentistry Appointment at Splendid Dental Atascocita
If you need dental work for your teeth or gums, then contact Splendid Dental Atascocita today. We provide extensive general dentistry. Call us at 713-244-7790 to schedule a free consultation with a dental specialist.